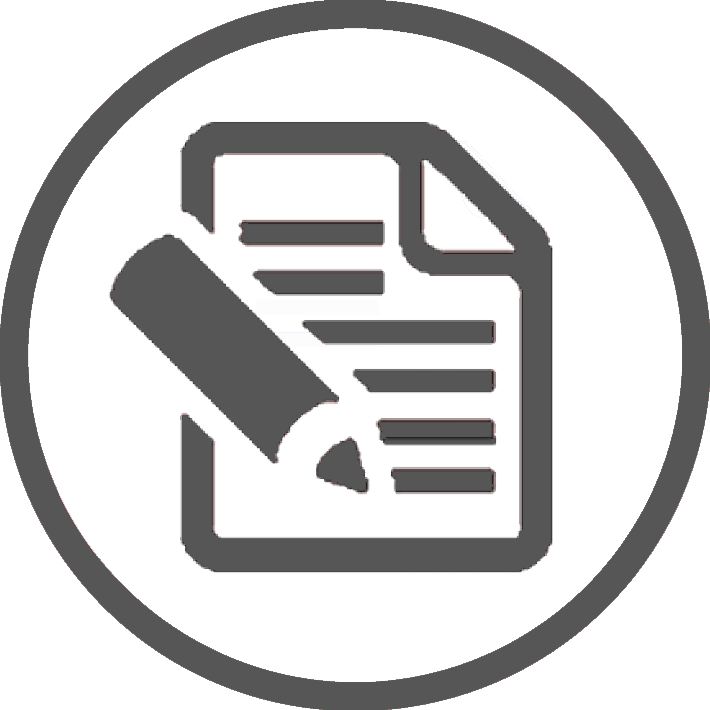 Purchase Terms
These terms and conditions are incorporated by reference into any order, whether online, over the phone, in person or via purchase order, placed by Customer with Torpey Denver.
Customer acknowledges that Torpey Denver is acting as an authorized distributor for the sale of its products and that availability, pricing, warranty and other specific details are subject to confirmation through the manufacturer. Therefore, Torpey Denver reserves the right to cancel any order at any time, for any reason and, if an order is cancelled, Torpey Denver will promptly refund all amounts paid to the Customer.
Torpey Denver reserves the right to refuse service or sales to anyone, at any time and for any reason. Customer acknowledges that the prices and other terms of sale for its products provided on its website or in other communications do not constitute an offer to sell but rather a basis for the Customer to make an offer to purchase which must be accepted by Torpey Denver.
Customer acknowledges that it may have limited or no rights to cancel an order once placed and that its remedies will be limited to the return policies discussed below. Torpey Denver will use reasonable efforts to terminate an order upon notice from the Customer but such terminations may be subject to restocking fees and other handling charges.
Promotional items are limited to one item per purchase. Promotional items are subjected to availability and may be cancelled at any time, for any reason. Any Free or Discounted Shipping promotion is subject to discontinuation at any time and we reserve the right to not allow free shipping to Alaska or Hawaii.
Customer is responsible for the payment of all applicable state and local taxes. You must establish a registered account to submit a valid sales tax exemption certificate.
All payments must be in US Dollars. Unless specifically agreed to by Torpey Denver, payment is due upon acceptance of the order by Torpey Denver.
Credit cards are charged when the order is acknowledged.
The on-line order, quotation provided by Torpey Denver or the Customer's Purchase Order plus these Purchase Terms constitute the entire agreement between the parties. Modification or waiver of these terms requires a separate writing signed or created by the party against whom the change is to be enforced. Parties acknowledge that any waiver or modification of a specific purchase agreement shall not serve to modify this agreement for other purchases unless the waiver or medication specifically states that it impacts all future transactions between the parties.
Parties agree that this agreement shall be subject to the laws of the State of Colorado. Parties further acknowledge that legal jurisdiction for any and all legal actions against Torpey Denver shall be within the City and County of Broomfield, Colorado, USA. The prevailing party shall be entitled to reimbursement of reasonable attorney and court fees if any action is commenced hereunder.
Freight & Delivery Policy
Prices listed or quoted do not include freight, handling, taxes and/or duties and in very rare instances prices may be subject to change after order. You'll be notified via email and new charges are put on hold pending your approval.
Products purchased hereunder are shipped from the manufacturer's location. Freight costs provided on the website, if any, is F.O.B. point of shipment. As shipping is being handled by third parties as well as common carriers, Torpey Denver cannot be responsible for the accuracy of shipping times and dates. Failure to make shipments as scheduled does not constitute a cause for cancellation and/or for damages of any nature. Torpey Denver isn't responsible for any losses; damages; or delays that may occur after goods have been accepted for shipment by the freight carrier, all damage claims should be made to the freight carrier.
Claims for products damaged in shipping must be pursued through the carrier and are the responsibility of the Customer.
Torpey Denver Direct ships all items "Complete" unless the items ordered are from separate Shipping location, then they will be shipped "When Available". Most instock items ship within a 24 Hour period. If it is an emergencies please call us at (303)296-1630. Torpey Denver Direct offers Free UPS Ground Shipping on all items.
Warranty Policy
Customer acknowledges that all product warranties, to the extent there are any, are provided and serviced by the individual manufacturer. Customer acknowledges that they have verified their understanding of the specific warranty periods. Please note Torpey Denver does not redeem any warranties from supplier. Processing/pursuing warranty claims is the obligation of the Customer. If your item was damaged during usage or you believe it to be defective, please contact us by phone or email and we will do our best to help you establish contact with the nearest manufacturer service center. The manufacturer will orient you about the correct procedure to follow to make valid your warranty.
Unless specifically noted, the Manufacturer's warranty is simply that the product will be free from defects of material and workmanship. Torpey Denver and the Manufacturers specifically disclaim that their warranties related to or which cover product issues arising from misapplication, modification, disassembly, abuse, improper installation by others, abnormal conditions of temperature, dirt or corrosive matter; or from operation, either intentional or otherwise, outside rated capacities or in an otherwise improper manner; or claims not reported to the Company within the applicable warranty period.
TORPEY DENVER SPECIFICALLY STATES THAT THERE ARE NO OTHER WARRANTIES AND DISCLAIMS ALL WARRANTIES OF MERCHANTABILITY AND FITNESS FOR A PARTICULAR PURPOSE. WARRANTY CLAIMS ARE PROCESSED PER THE MANUFACTURER'S POLICY AND MAY INVOLVE REPAIR OR REPLACEMENT WITHOUT THE OPTION TO RECEIVE A REFUND.
Limitation of Liability.
CUSTOMER ACKNOWLEDGES THAT IN NO EVENT, UNDER NO LEGAL THEORY, INCLUDING CONTRACT, TORTS, NEGLIGIENCE OR OTHERWISE WILL TORPEY DENVER BE LIABLE TO CUSTOMER FOR ANY SPECIAL, CONSEQUENTIAL, INDIRECT, PUNATIVE OR NONECONOMIC LOSSES, DAMAGES OR OTHER EXPENSES INCURRED AS A RESULT OF THE CUSTOMER'S PURCHASE(S) HEREUNDER.
FURTHER, CUSTOMER SPECIFICALLY AGREES THAT ITS DAMAGES WILL BE STRICTLY LIMITED TO THE AMOUNTS ACTUALLY PAID TO TORPEY FOR THE PRODUCTS THAT ARE AT ISSUE.
Acceptance Period/Non-Warranty Returns & Exchanges
Torpey Denver and its Manufacturers, unless specifically noted, do not provide for any acceptance period, right to return or exchange a product once shipped. To the extent any returns or exchanges may be permitted, such return authorizations are subject to strict rules including, but not limited to, requiring that certain packaging be intact and no evidence of any use whatsoever. CUSTOMER AGREES TO SEEK ADDITIONAL INFORMATION REGARDING RETURN POLICIES IF THEY ARE NOT CERTAIN ABOUT THE UTILITY OF A CERTAIN PRODUCT.
All return requests that are allowed and processed through Torpey Denver are subject to an additional restocking fee of 5% over and above the manufacturer's restocking fees plus any actual expenses incurred in the return process such as shipping and handling.
To place your return or exchange authorization request, please follow the instructions stated in www.torpeydenver.com. Torpey Denver will endeavor to respond promptly to such requests. Please note any product sent back without having the proper authorization will refused by Torpey Denver, possibly voiding the opportunity to get credit for the order.
Returns or exchanges for Torpey Denver products must be made within 30 days of purchase. (If your purchase is over 30 days, mention it in your request as, in some cases, we might be able to still process your return). Purchases over 3 months will not be accepted for return.
Returned products must be in original packaging, unused, undamaged and in re-saleable condition or the return authorization will be voided.
Return method/credits usually take several days after the merchandise has been returned to the appropriate location, the credit will be issued back to the method used for purchasing the item.
When returning an item for exchange, customer is responsible of placing an order for the correct items he/she needs. Once the incorrect items are received back in the warehouse, the credit for the first order will be processed and the required refund will be granted (note this process may take up to 2 weeks after the item is received in our warehouse).